September 10, 2013
comics, conventions, news, reviews
No Comments
Tuesday – 10 September 2013
This past weekend, Salt Lake City hosted its first Comic Con, the aptly named Salt Lake Comic Con: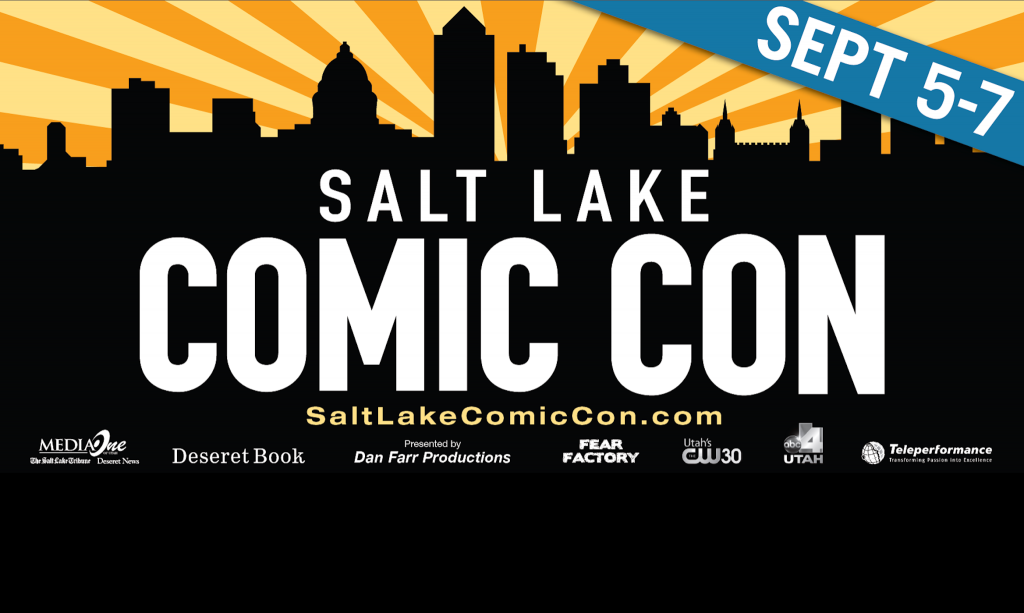 The event was originally scheduled to take place at the South Towne Exposition Center in Sandy, Utah. When the organizers realized that tickets for the event were selling faster than they anticipated, they expanded to another hall in the Expo Center. When sales continued to exceed expectations, the venue changed from Sandy to the Salt Palace Convention Center in downtown Salt Lake City. I haven't seen official final numbers, but I have heard that over 70,000 tickets were sold for the event:
This places Salt Lake Comic Con in the top five cons of 2012-2013* in its inaugural year.
After a good deal of deliberation, schedule planning and adjustment, I decided to attend the convention. It would be the first Comic Con – or any other non-train or car show, for that matter – that I attended. I went for two of the convention's three days: Thursday and Friday.
Thursday, I left work early and spent a little more than three hours at Comic Con. The hall was full of attendees, guests and vendors, all of whom were there to share in their common love of comics, science fiction and… just plain fun. The crowds weren't bad Thursday evening. There were a lot of people in costume, which is to be expected at a convention catering to a comic-centric crowd. This young lady was quite possibly my favorite cosplayer of the day: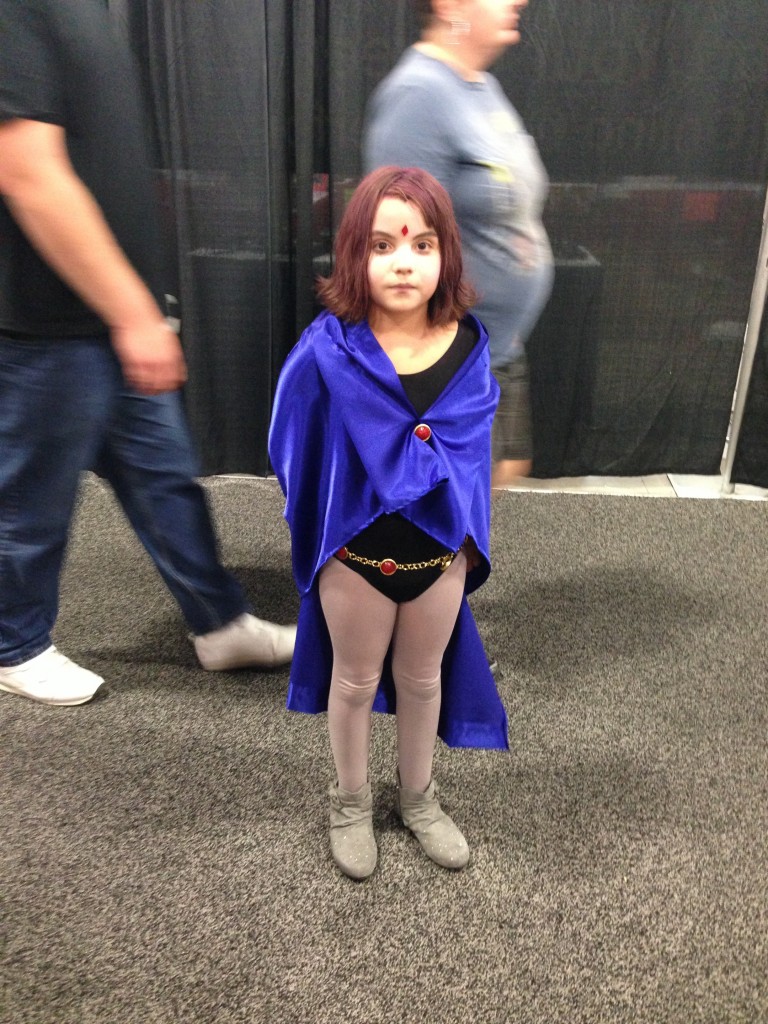 She was passing by in a wheelchair, when I noticed her. I asked her if she'd mind if I took a picture of her and her costume. She gave a quick look at her father, who was pushing her chair. He gave her a smiling nod of approval. She gave a quick smile, stood up and posed… sans smile, just as you'd expect from Raven, especially from the Teen Titans and/or Teen Titans Go! cartoons.
After talking with the guys from Dr. Volt's Comic Connection for a while, I walked around and looked at various exhibitors' booths and displays, including a great The Hobbit-themed booth from WETA: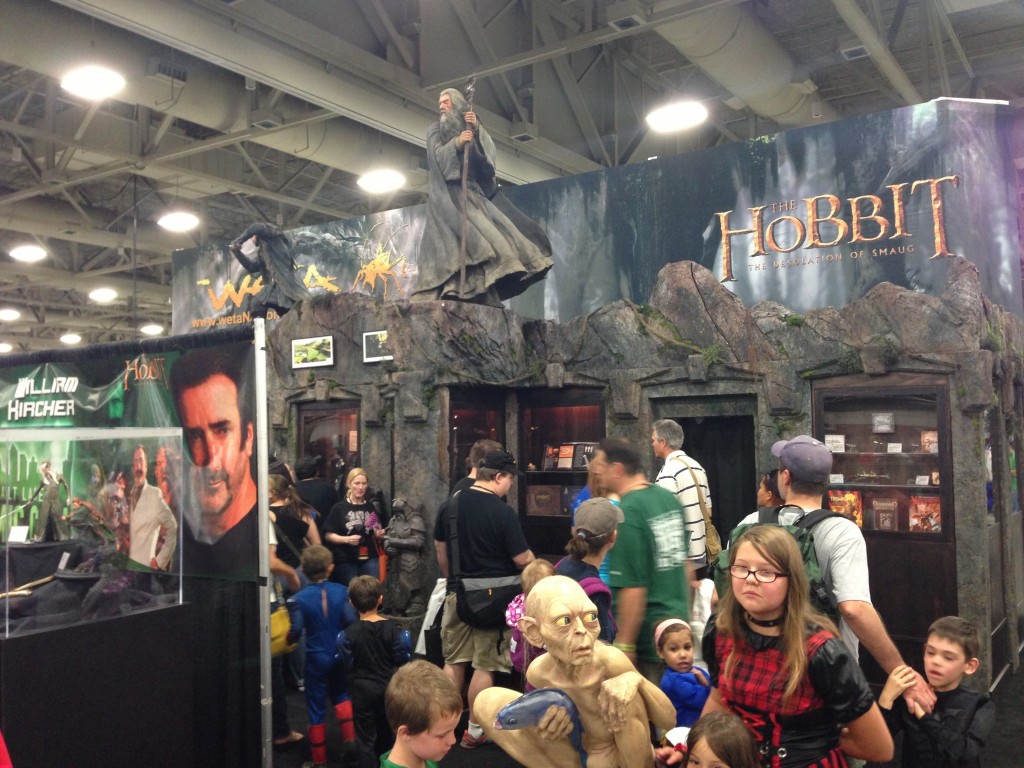 Friday, I was only able to attend for a few hours, but I decided to go in costume, in my Nick Fury outfit:
Attending in costume was a slightly different experience than going in street clothes. I was approached by people – including a number of young children (or their parents, in the case of shy kids) – asking if they could take my picture. When I was trying to decide whether or not to go in costume, I wasn't sure how I would feel about that. After the fact, I can say: It was actually quite a bit of fun, especially when I saw the kids' faces light up when I said that I'd take a picture with them.  And let's face it, when a trio of S.H.I.E.L.D. Agents and Captain America ask if they can get a picture with you, you say "Yes."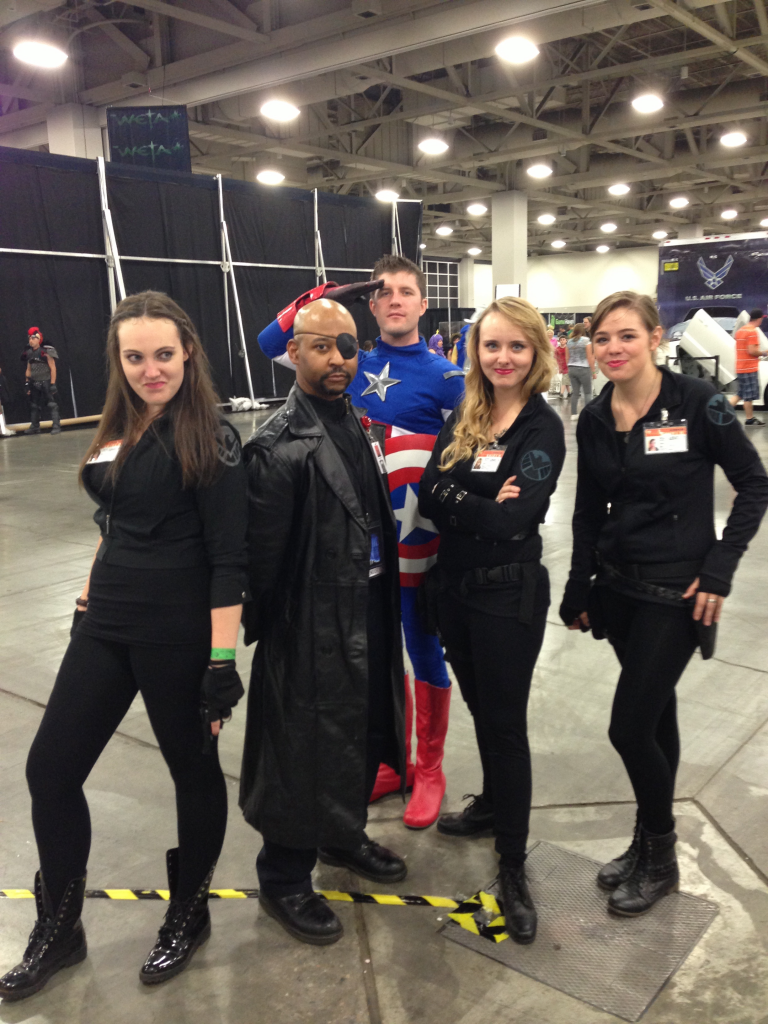 I wasn't able to attend on Saturday, but heard about the chaos of the day from a few people. It seems that the bulk of the con attendees came on Saturday. This wasn't surprising, as it was the only day that surprise guest Stan Lee was going to be at the Con. The number of people attempting to enter the convention center was so great that the Salt Lake Fire Marshall came and limited the number of people able to enter at one time. As people left, they had to get back into the growing line if they wished to get back in.
There were a few points of contention, from what I've learned. Most of the complaints seem to stem from a lack of communication and dissemination of information between staff members on Thursday. This led to some confusion about things like where panels were being held and who would be available for guest signings at what time. I also heard that the lines of communication were greatly improved on Friday and Saturday. I'd chalk most of the issues up to "first year growing pains."
All told, I had a fun – though abbreviated – time at the first Salt Lake Comic Con. As my time was limited, I didn't attend any panel discussions or stand in line for any autographs/photographs from the celebrity guests. With a bit more advance planning, perhaps I'll do those things next year. From the attendee point of view, I thought that Salt Lake Comic Con was a good event. If the bumps and scrapes from this year are addressed and corrected for next year's Comic Con, I expect that it will be even better.
The gallery of pictures I took can be seen here. I wasn't able to get many pictures on Friday, due to both time constraints and being stopped by people wanting to take my picture. Hopefully, next year, I'll be able to get more.
* – As of 08 September 2013